we are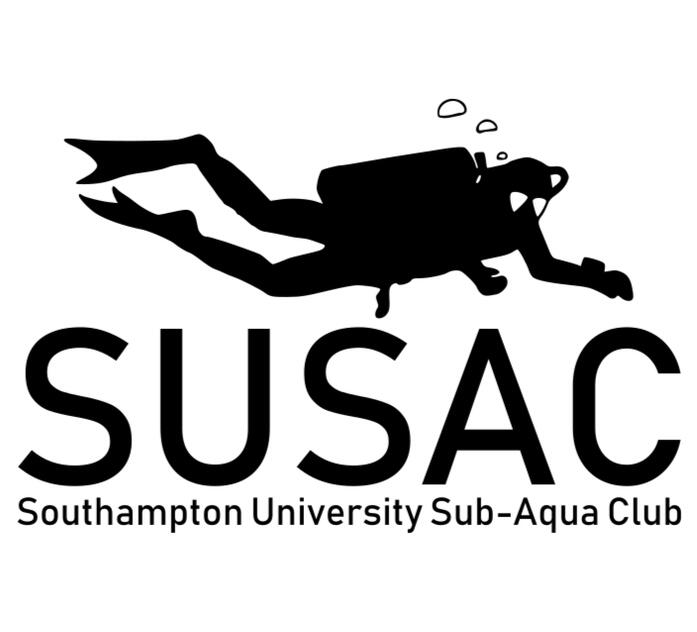 Whether you are already an experienced diver looking to continue diving while at university or you've never dived before then this is the place for you! We are affiliated with the British Sub-Aqua Club (BSAC) and offer training as well as dive trips for all experience levels.Have a look around our website, find us on Instagram, or contact us and we'll be happy to answer any questions. Hopefully, we'll see you out on a dive trip soon!Daniel Hampton
SUSAC President 2023 - 2024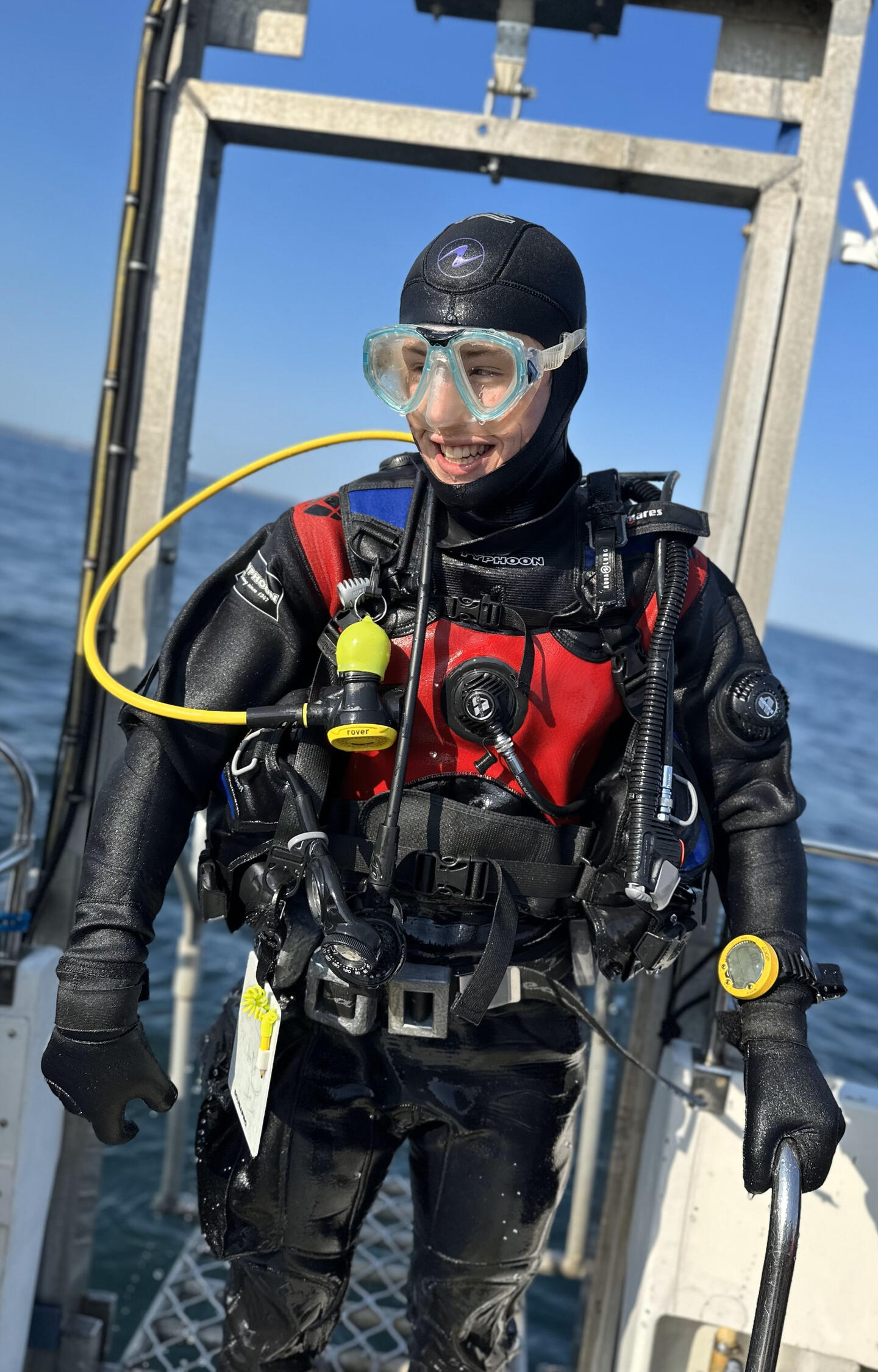 ABOUT US
The club is a diverse mix of students with all kinds of diving backgrounds; from those never dived before to instructors, and from a range of training agencies including BSAC, PADI, SSI, and the French Underwater Federation. Despite being a student club, we welcome people from any background, including alumni and staff.We run many training courses from Ocean Diver through to Dive Leader (the equivalent of PADI Divemaster). We also run a broad range of skill development courses to keep you up to date and learning.SUSAC also offer regular trips. Our trips can be inland sites, shore dives, hard boat dives or even dives from our very own boat. We've explored the length and breadth of the UK as well as travelling to many other countries.As a club member you can join in on all the fun, as well as use our large stock of high-quality and professionally serviced equipment for extremely low prices.We're not just a group of divers though, we're also a group of friends. We have a broad range of socials and meetups that take place throughout the year.So, what are you waiting for? Come and join us!
HOW TO JOIN US
To dive with us you'll need to be a member of both SUSAC and BSAC. SUSAC membership options can be viewed here and currently stands at £49.50 for a years worth of membership. BSAC membership can be viewed here and currently stands at £34 per year for students. Make sure you search then select Southampton University SAC, and join via a club.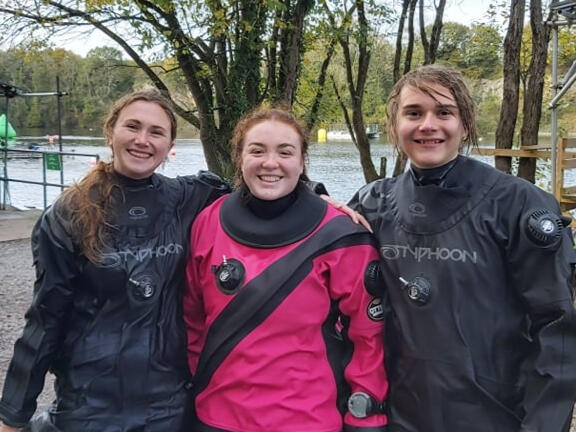 LEARN TO DIVE
Ocean Diver course
If you are not already qualified and are looking to dive with us, you will need to complete the Ocean Diver (OD) course which will allow you to be qualified to dive down to 20m. It is an internationally recognised qualification that you can gain right here at Southampton University! To enrol, you only need to comfortably swim 200m in a pool.Your instructor will start by getting you comfortable breathing underwater and then develop your skills until you are competent to dive safely in open water. After that you'll head out for a series of at least four dives to practice your skills. Our OD course comes with the Drysuit and Nitrox qualification, added bonuses that are not usually included elsewhere.Currently, our OD trainees undertake the training with BSAC directly to allow us to offer this course to a greater number of members. Due to this, we can offer the course for only £450 with annual membership required (£49.50) as we make no profit. Commercially, right here in Southampton you would expect to pay around £800-900!
HOW DO I SIGN UP?
Our Ocean Diver courses are typically advertised in September and begin from October. We advertise this through the 'Bunfight' also known as the Clubs and Societies Fair. Here, all the university clubs and societies will have stalls and representatives to introduce you to the club. In addition, you can sign up through the links on our social media (WhatsApp community and Instagram).If you're interesting in joining one of these courses, please contact us.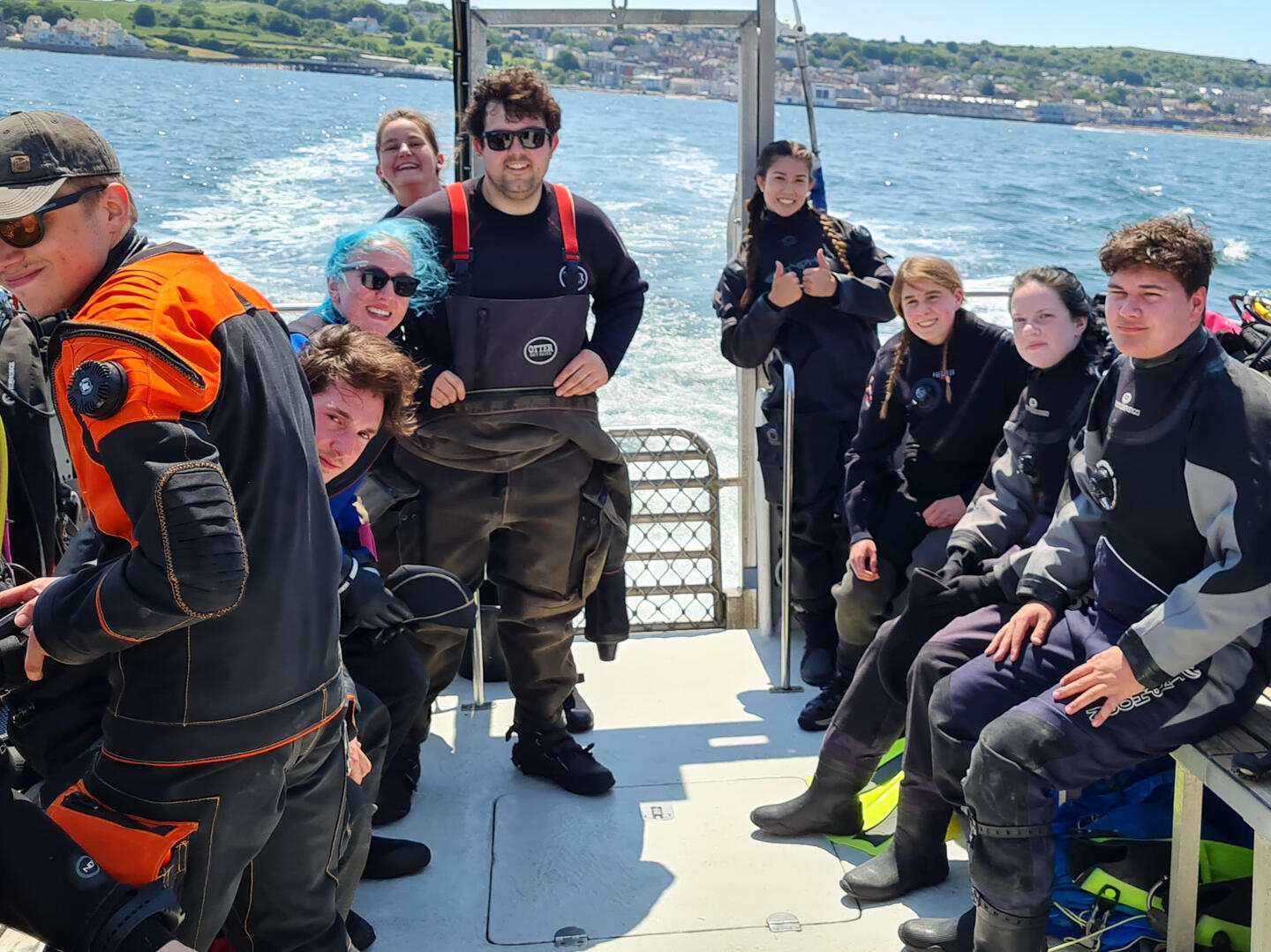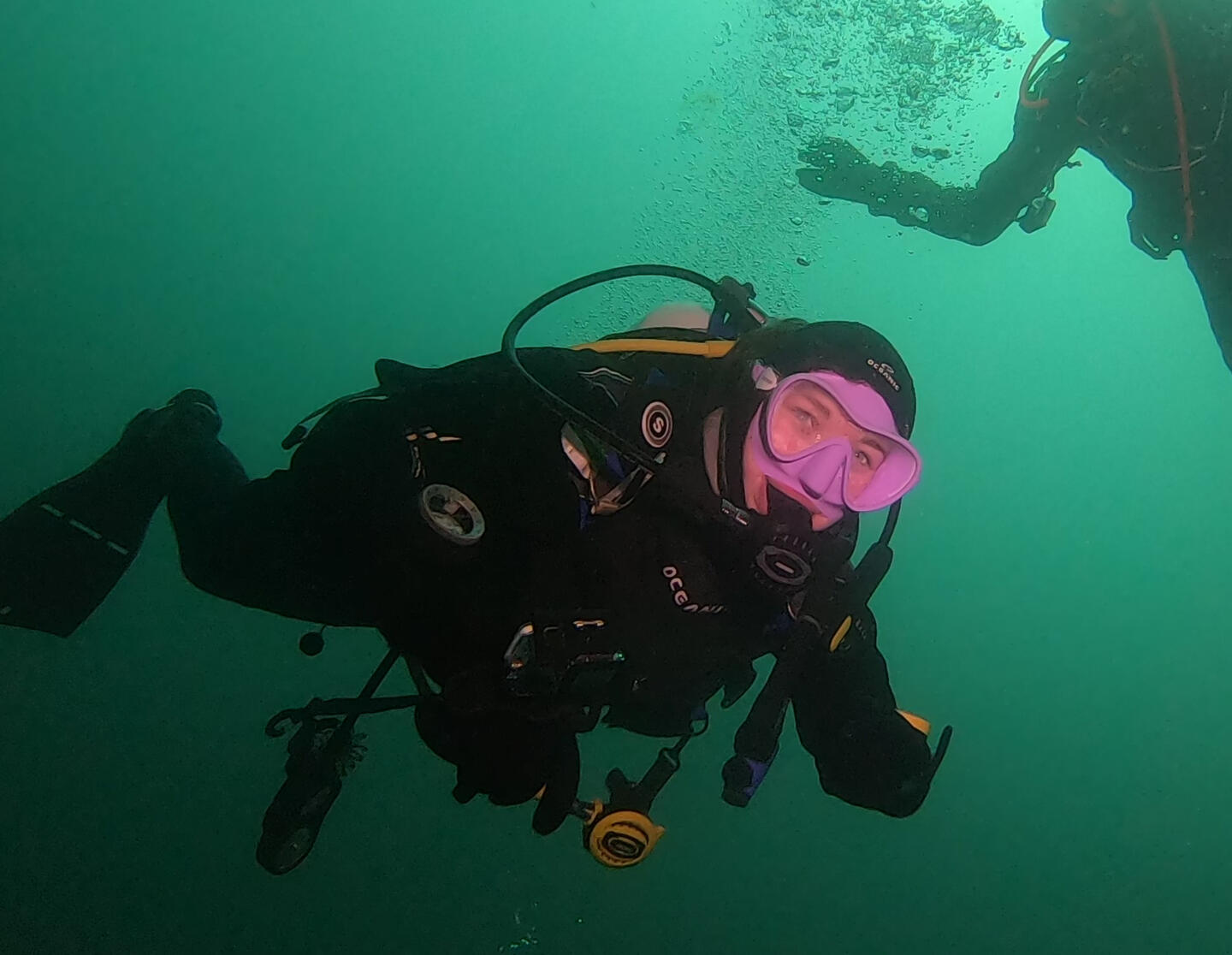 PROGRESS YOUR DIVING
We also offer advanced diver training courses including Sports Diver, Dive Leader and a vast array of Skill Development Courses (SDC's).If you're familiar with the PADI system, Sports Diver is considered equivalent to Rescue Diver, and Dive Leader to Divemaster. After qualifying, Sports Divers can dive to 35m and Dive Leaders to 50m with full training given in decompression.We can offer courses such as drysuit training, nitrox workshops, Practical Rescue Management, Dive Planning and Management, Oxygen Administration, the RNLI Sea Survival Workshop, wreck diving and more.We also have club members who are experienced in using twinsets, stages and sidemount diving configurations. No matter your equipment or your qualification, you should feel right at home in SUSAC.If you're interested in any of the above or have anything else you would like know, please contact us.
TRIPS & EXPEDITIONS
SUSAC have members with experience of diving worldwide. We have members who know where to book the perfect holiday in the sun and those who know where to find the best wrecks around the UK coastline.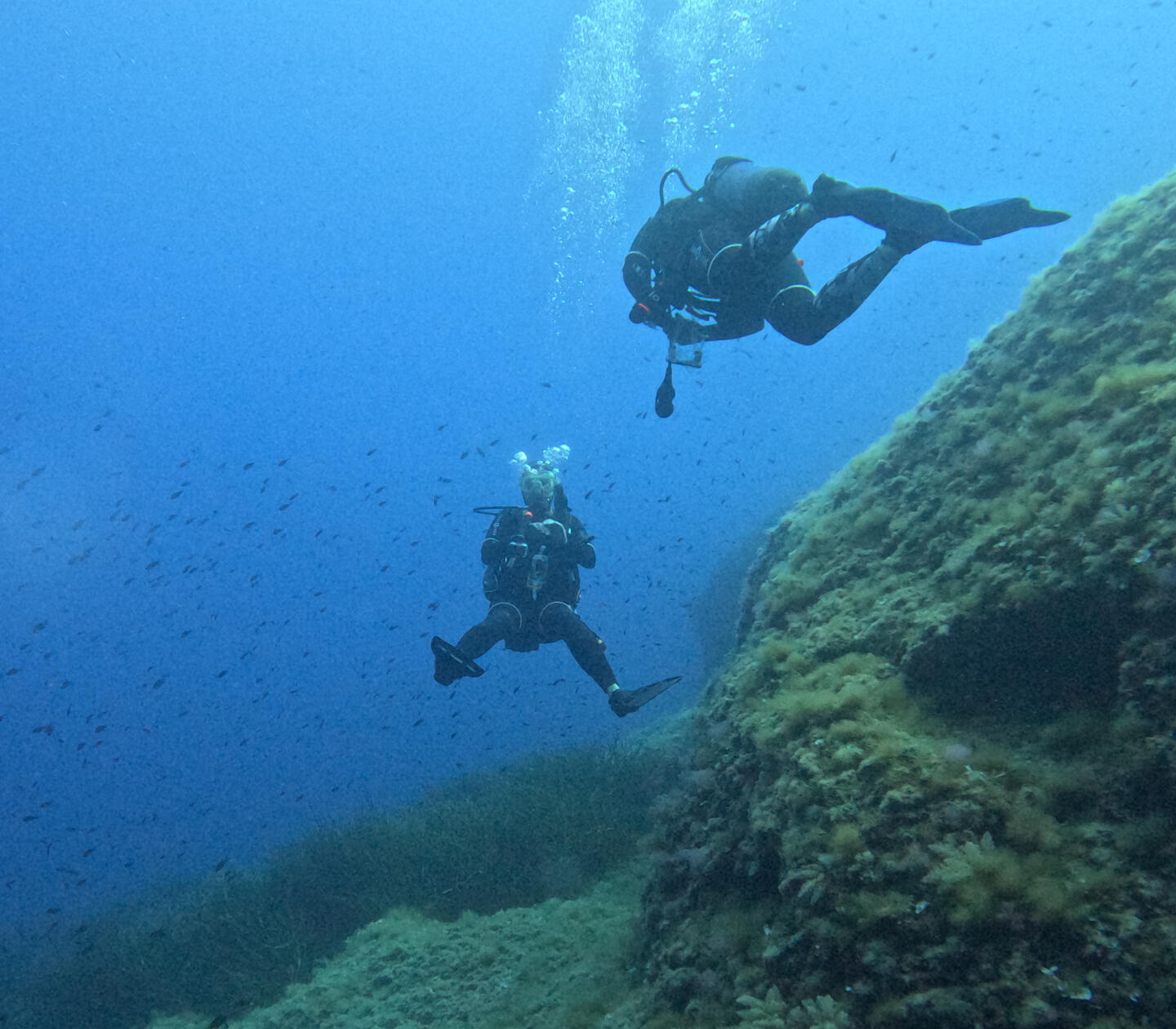 ABROAD
Every Easter we go diving abroad. We suggest locations and ask our members for their budget and their preferences on where to go. We find the perfect mix of affordable and fun so that you can experience the best diving for the best value.This year our destination will be to Marsa Alam in Egypt, with the sign up form open until 4th of December 2023.
UK
Every summer we run a UK based diving residential to make the most of the good weather. This is a brilliant alternative if the easter trip is out of your budget. This year we are planning to go to North Scotland, so stay alert for any updates!We also run regular trips in the UK. Being on the south coast provides the perfect base to run regular trips to places such as Portland, Cornwall and many other highly-regarded dive sites around the UK. We have our own boat, enabling us to reach almost any site we want and there is a wealth of knowledgeable charter boats in the south for larger trips or more complex sites.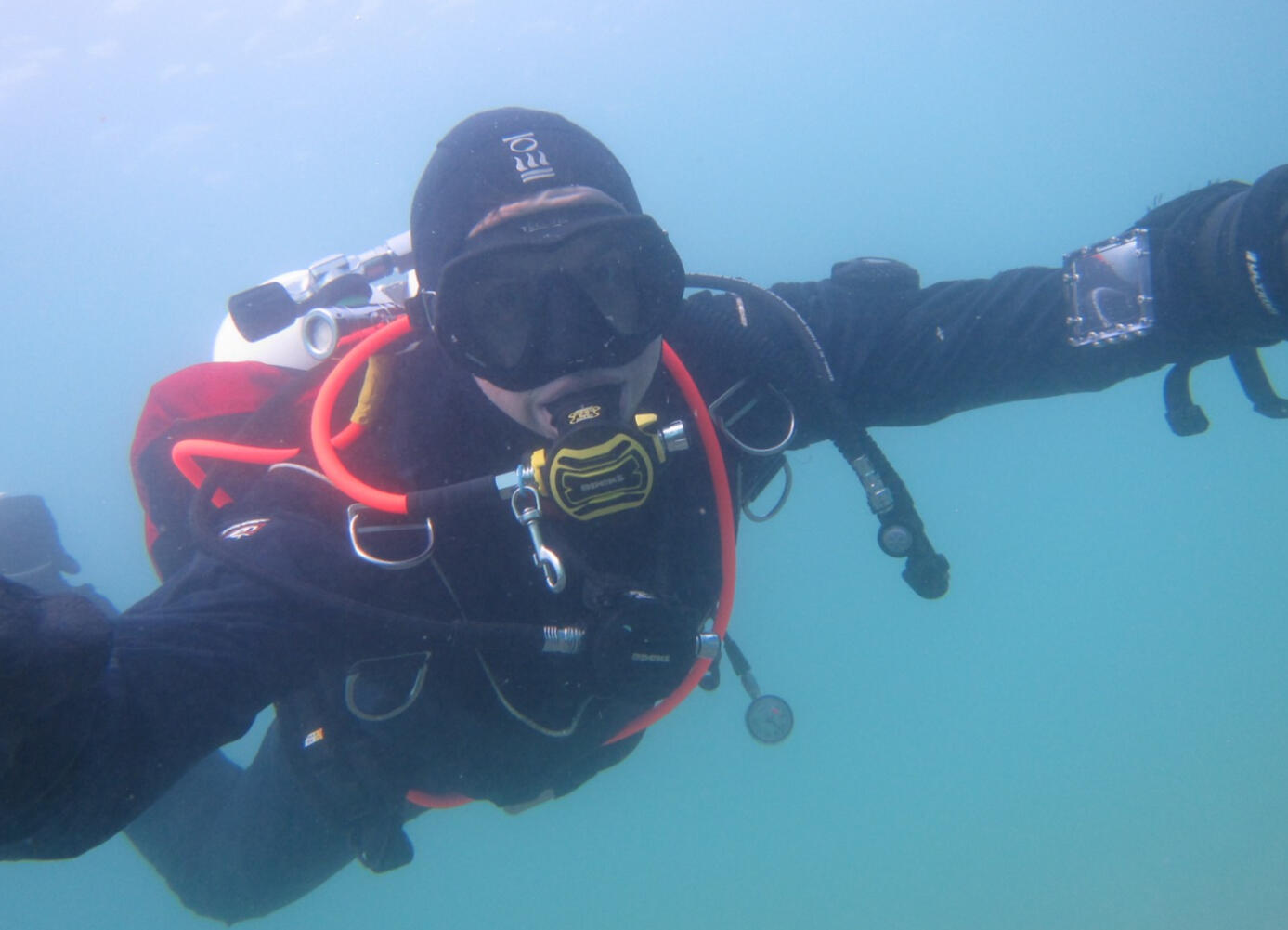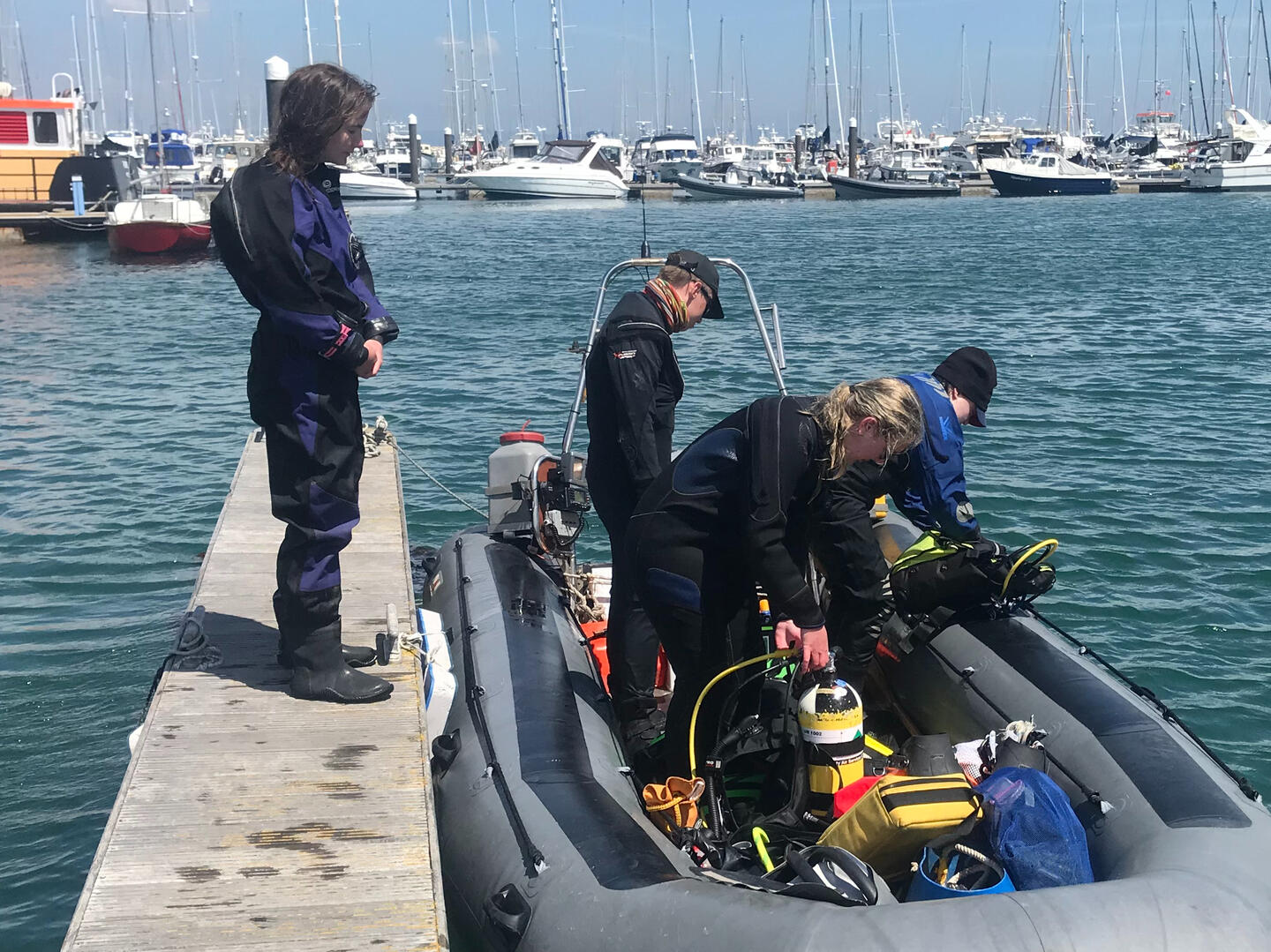 GET INVOLVED
Want to go somewhere we haven't advertised? Keen to run your own trip on dates that work for you? No problem! We'll teach you all about dive planning and management leaving you confident to run trips to almost anywhere!To see the trips we run, check out our photos on our Instagram @sotonunisac. You could also view our calendar to see where we're going in the future.
MEET THE COMMITTEE
The committee are elected by the members at an AGM every year. The committee are entirely volunteers who manage every aspect of the clubs day to day functions and are there to make sure you get the most out of SUSAC. The committee are passionate about diving and about the club and strive to make the club the best it can be. We'd love to hear from you and we'd love you to get involved. If you have any questions, comments or suggestions, feel free to contact the committee at any time.
PRESIDENT - DANIEL HAMPTON
The president is responsible for the overall running and direction of the club. Alongside managing the rest of the committee they are also responsible for interacting with external parties such as BSAC, the University, the student's union and other clubs.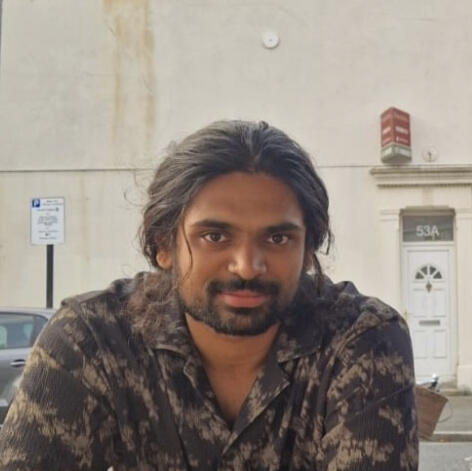 Daniel was lucky enough to learn to dive when he was 10 years old in a NATO base where his late Godfather taught him for free. He then paid for his PADI Advanced Open Water with his savings from his paper round aged 13 and did his PADI Rescue Diver for his 18th Birthday. His love for diving and Marine Biology (his degree) came as he dived more and saw the wonders of the underwater world. In fact, he distinctly remembers saying after his first ever open water dive in Portugal "I hate this, I will never do it again". Now here he is many dives later! He is currently a Sports diver equivalent (PADI qualified) and is currently working towards his BSAC Dive leader and subsequent BSAC Instructor which he is to have both completed by Summer 2024. He has a lot of open water diving experience with 140+ dives in a range of conditions from in the UK, temperate and tropical conditions. He absolutely adores to dive; the oceans are in his blood! He can't wait to do many more dives with club and share his passion! Please feel free to reach out to him via email or Instagram with any questions or suggestions or if you want to just plan a dive!
SECRETARY - BEN WALKER
The secretary is considered the formal contact point for communication to and from the Branch and is therefore also responsible for Public Relations. They are responsible for ensuring an efficient level of communication between Branch Committee and membership; and between the Branch and BSAC Headquarters. They have responsibility for organising, in consultation with the President, Committee Meetings and the Branch's General Meetings, taking minutes at these meetings and for publishing and circulating them to appropriate members.

Ben is an Bsc student of Marine Biology at the National Oceanographic Centre. Ever since he was little he spent many hours exploring various lakes, rivers and coastlines, and finally got the opportunity to see what's under the water during his first dive when he was 17. Ben is a relatively new member of SUSAC who hopes to expand his diving knowledge and share his passion for diving and marine life with other people through the club.
TREASURER - FINLEY SANTRIAN
The Treasurer oversees and maintains the finances of the club. They are responsible for setting budgets, administering payments, providing financial advice and ensuring the future financial health of the club.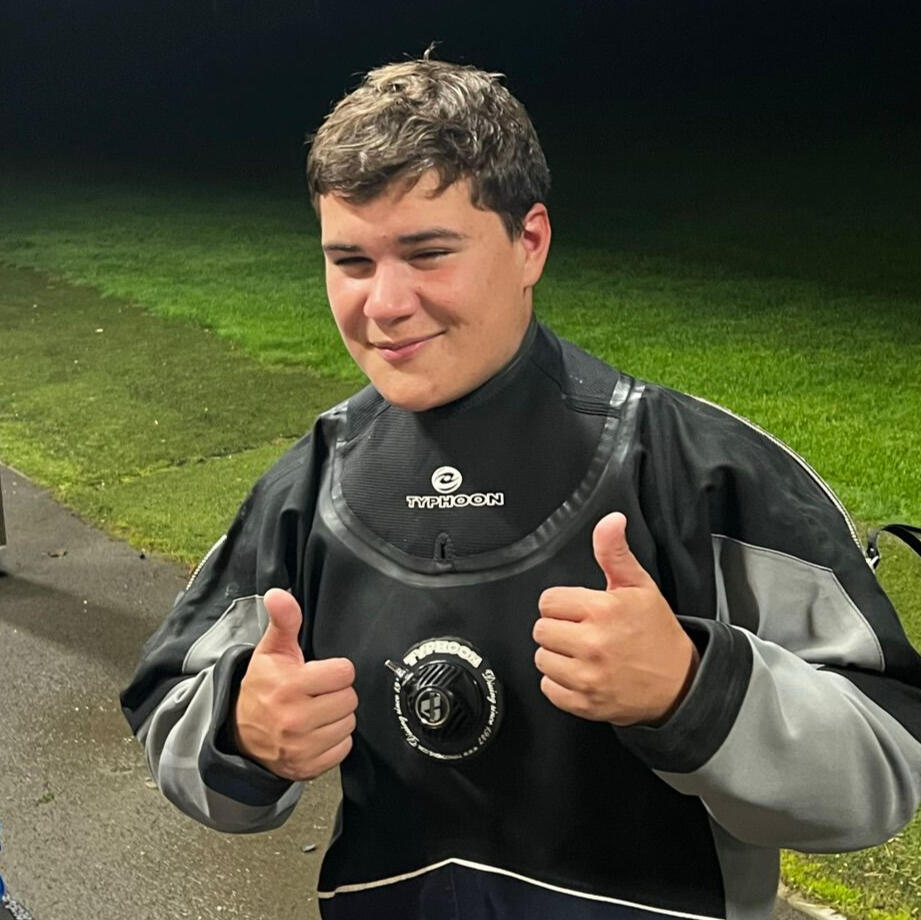 Finley is currently studying Economics at Southampton. He did his first try dive in Turkey at 12 thanks to a little encouragement from his dad and instantly fell in love with it. Since first qualifying he has gone on to qualify as a Rescue Diver, and he is currently training to become a dive leader with the hope of eventually becoming an instructor. He has gone diving in Greece, Egypt Barbados and Italy, and whilst his love for marine life is strong, he is looking forward to the potential of doing some dives on the many historic wrecks in the UK.
DIVING OFFICER - RAFF MATHEWS
The responsibility of the Diving Officer includes overseeing the safety of all diving in the club as well as awarding qualifications. Despite the emphasis on safety, the Diving Officer also exists to promote diving within the club and ensure that a diverse range of dives are being organised for all divers.
Raff is a BSAC and PADI Open Water Instructor and has been diving since 2013 when, in Mallorca, he took his PADI Open Water course whilst on holiday. Over the next few summers, he continued his journey through the PADI and SSI systems. In 2017, Raff began working in a dive centre in a popular tourist destination at just 14 years old, and has done so every season since.
Studying Marine Biology has been the dream since he was a little kid, and he is now working toward his Masters degree.
TRAINING OFFICER - NEIL COOPER
The Training Officer is in charge of planning training for club members, and is often the instructor most involved with the training of members. The Training Officer is the person to go to if there is any training you would like to do or have any queries on.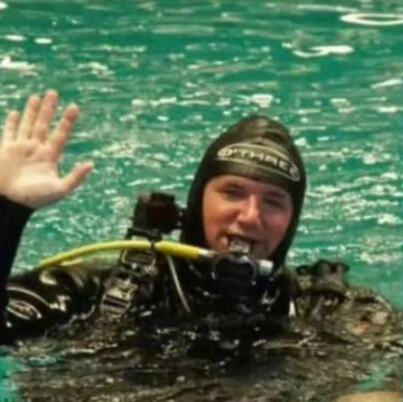 Neil learnt to dive with the British Army Sub Aqua Club way back in 2006 as a way of overcoming his fears (he panicked during his try-dive!) He has since become a PADI Rescue Diver, and a BSAC Open Water Instructor / Dive Leader. More recently he does a lot of archaeological diving with the Nautical Archaeology Society and is attending Southampton University to undertake his combined masters/ degree. He is also currently training to undertake environmental studies of wrecks, aiming specifically at surveying dangerous materials like fuel and munitions. He is normally the diver off doing my own thing at the back of the group, and miss everything that happens around me, like a shark. He doesn't care what he is doing, as long as he is underwater. he has dived in America, Portugal, Spain, Cyprus, Malta, all over the UK and a load of other places besides and is always looking at new places to visit.
EXPEDITIONS OFFICER - ROBBIE JAMES
The Expeditions Officer helps to organise trips around the country during the year, including planning travel arrangements and accommodation. They also organise the Easter and Summer field trips, finding a fun diving location and working with the rest of the committee to ensure exciting, memorable and safe trips for everyone.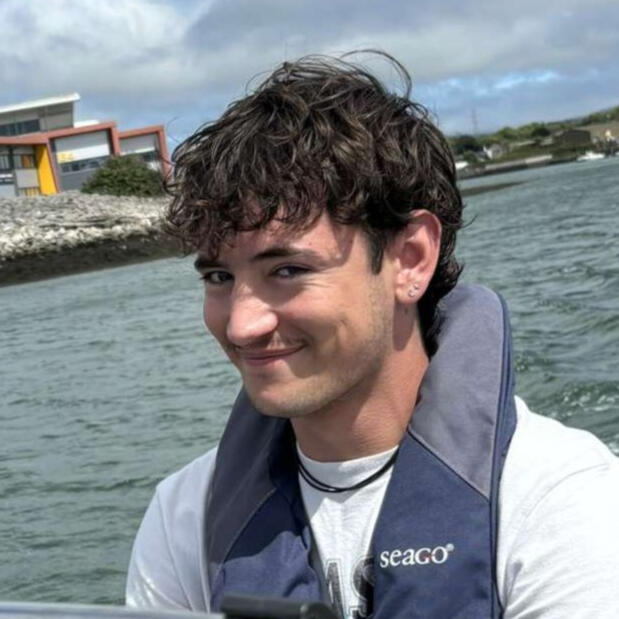 Robbie first learnt to dive when he was 12 as a way to explore nature (and catch scallops!). Since then, he has dived in the Scottish highlands, and Tanzania and Indonesia abroad. He is looking forward to developing his dive skills and his hobby of underwater photography, as well as some great trips!Robbie is also your welfare officer this year, so if you have any concerns make sure you speak to him or send him a message. He will do his best to aid you and ensure everyone has a great time.
SOCIAL SECRETARIES
The Social Secretaries are in charge of coordinating and planning social events for the club members. They are the first people to go to when planning a fun event for members to get together and socialise.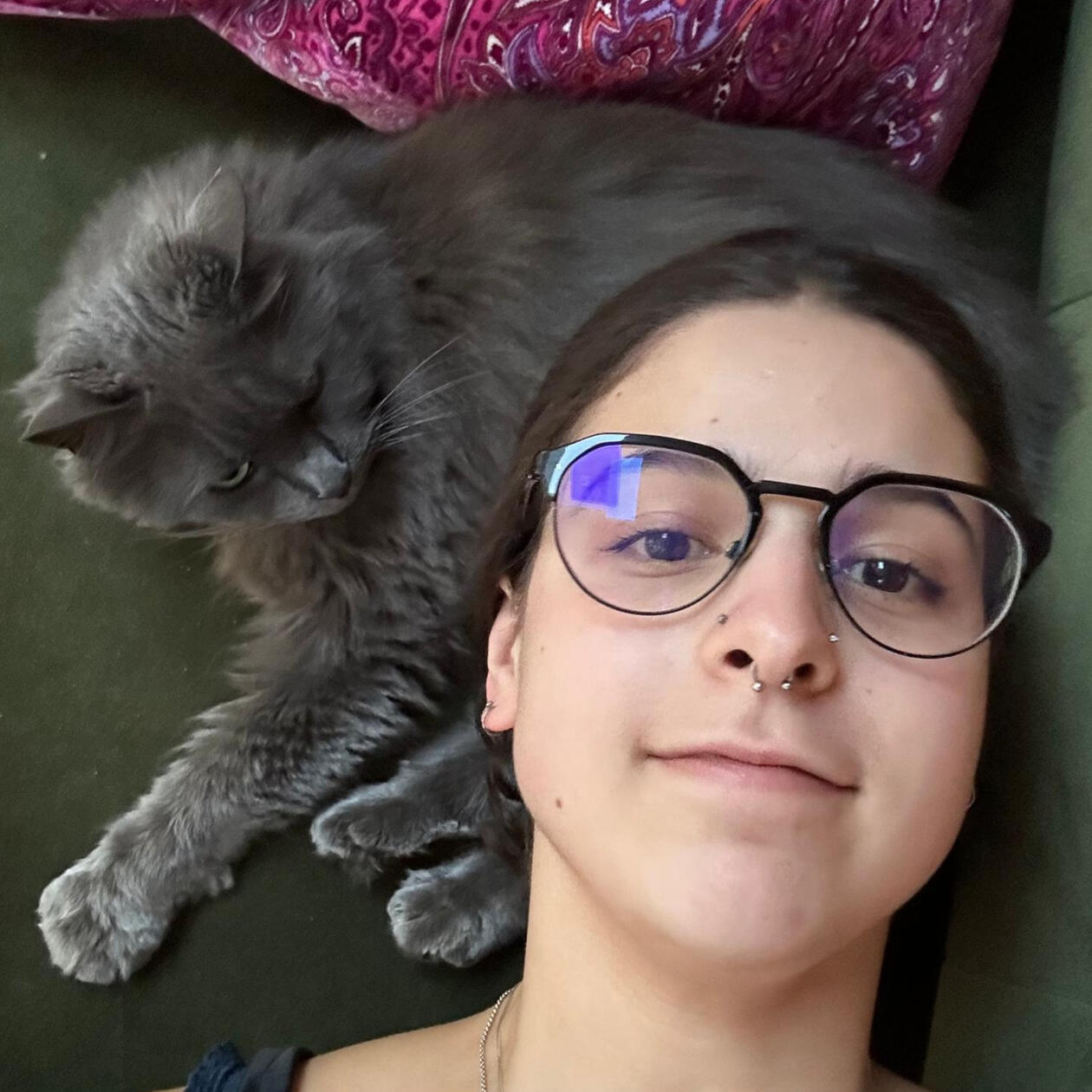 YASMIN THOMAS
Yasmin is a second year marine biologist based at the National Oceanography Centre. She has been diving regularly since she was 12 and joined the SUSAC as an advanced PADI open water diver. Yasmin aims to bring a variety of socials to SUSAC that will complement the exciting dive timetable and further the club spirit. Do not hesitate to contact her if you have any social ideas, she will make them a reality.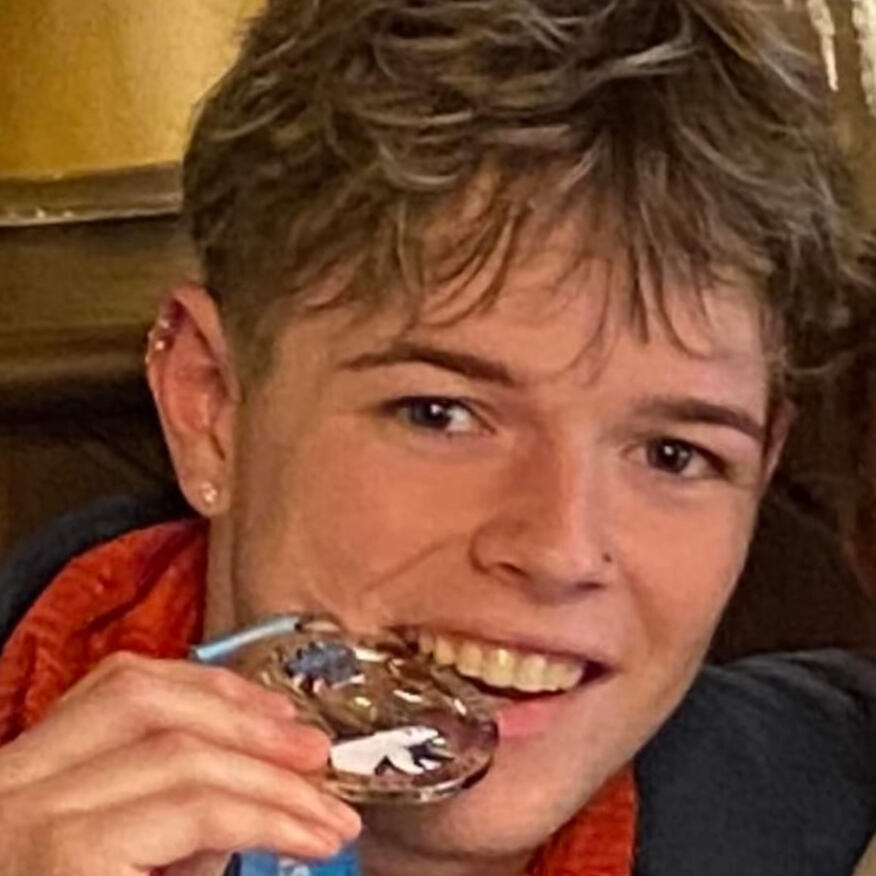 KYLER OATES
Kyler is currently completing his 3rd year in MSc Marine Biology at the National Oceanography Centre. Kyler has been diving for 10 years, in many of the world's greatest dive spots. From completing his first dive in the red sea, to getting his PADI open water in the Maldives, Kyler has been lucky enough to be a tropical diver for most of those 10 years. Moving to the UK, he has experienced cold water shock and a lack of visibility, but he didn't shy away from diving in UK waters. After completing his PADI Instructor course on the Great Barrier Reef, he undertook the process to become a BSAC instructor so he could help instruct with SUSAC, hoping to further his teaching and instruction.
ENGAGEMENT OFFICER - JAMIE TAYLOR
The Engagement Officer is responsible for all external communications and promotional activities. This includes the running of the club's social media accounts and responding to email inquiries.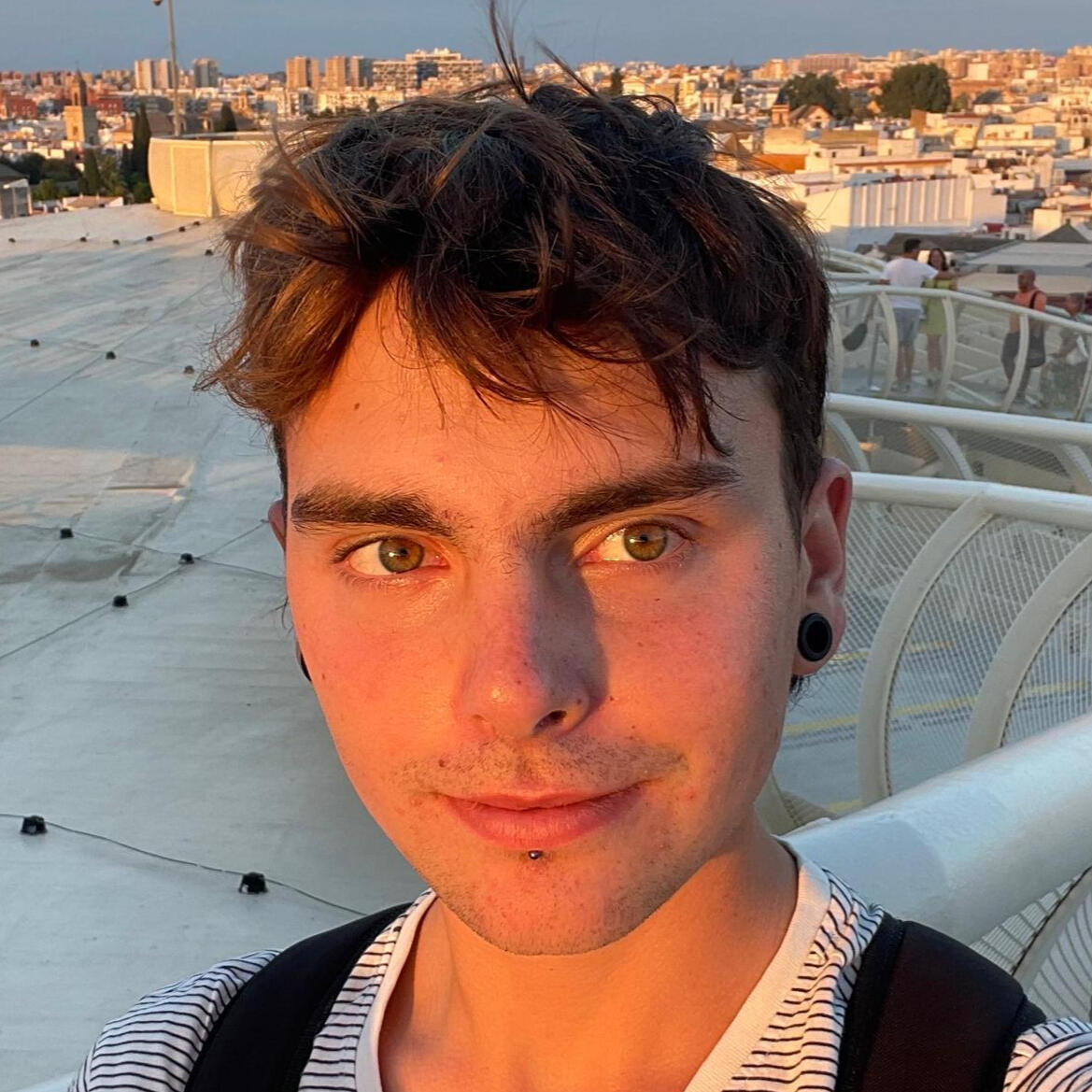 Jamie is new to diving in 2023, and looking forward to learning as much as possible about diving! As engagement officer he is responsible for maintaining the club's social media and making the club look appealing to prospective members. Studying BSc Oceanography at the National Oceanography Centre, Jamie hopes to bring as much excitement as possible to club dives and social media.
EQUIPMENT OFFICERS
The Equipment Officers are responsible for making sure all the club equipment is serviced and maintained to the highest possible standards. You can be sure that any equipment you borrow from SUSAC will be in top shape!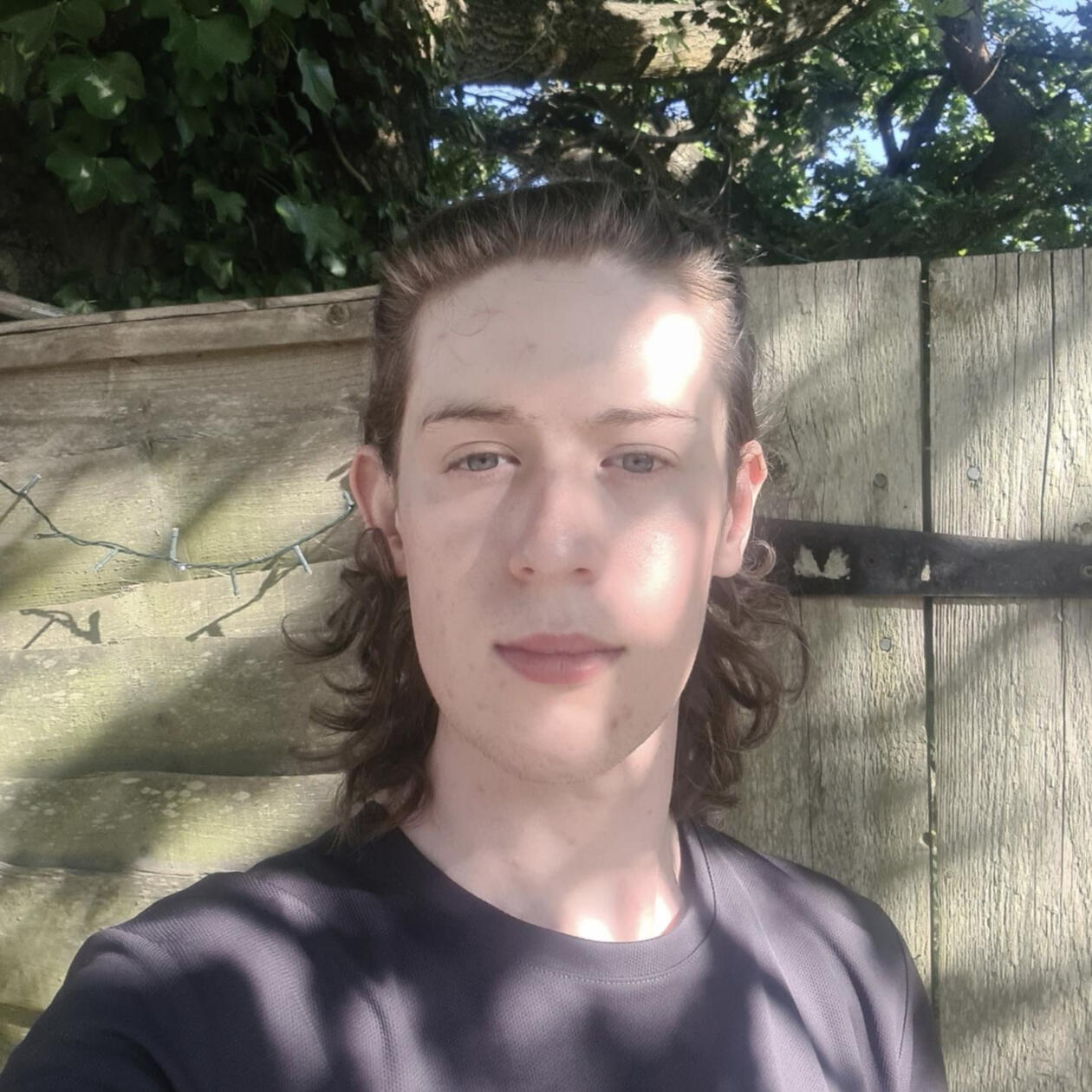 DYLAN COUNDLEY-HUGHES
Dylan is a third year biologist, who just also completed a semester abroad in New Zealand. He's dived regularly since September 2022 joining SUSAC as a PADI Advanced Open Water diver. Dylan is the person to contact if you have any gear hiring queries or just as a point of contact to the club. He plans to bring great spirit and help to the club where necessary.
JAMES GREATOREX
James started learning to dive with the cadets three years ago and was able to finish his Ocean Diver with SUSAC in his first year at Southampton. He has also been able to start his Sports Diver with the club. The vast majority of his diving experience has been along the coast of the UK and inland dive sites across the South of England
FAQs
Can I try it out before I join?
We run a try-dive session every year during Fresher's Week in the Jubilee Sports Centre pool on Highfield campus. Here you can meet the instructors, get a feel of breathing and swimming underwater, and find out if diving is the sport for you.Who can join SUSAC?
Students, staff and alumni can join our society easily. If you are none of the above, you may be able to join the society depending on your skill set and how it can aid us as a club. Please reach out to us and we will see what we can do to get you involved.How do I join SUSAC?
See the section 'How to join' above. If you are still stuck, send us an email or a message on Instagram and we can help you sort everything out.When and where do you meet?
We organise frequent diverse socials such as bowling, go-karting or just going to the pub. We publish any upcoming events on our Instagram. Regularly, you'll most likely find us in the Mitre pub or on Highfield Campus, but if you'd like to meet us then we suggest you contact us and we'll let you know where we'll be next.I trained with another agency (e.g. PADI, SSI), can I join?
Certainly! SUSAC welcomes divers from all training backgrounds and many club divers have trained with other agencies. You'll still need the BSAC membership for insurance purposes, but that's all!You can also continue your training with us and importantly, you won't lose your current qualifications. You simply gain access to a different agency's training. So you never lose, only gain! If you have any questions about the BSAC system or qualifications, please contact us.How much does a dive cost?
The cost of UK diving is kept at cost price of fuel, air, food, slip fees, parking, boat charter costs etc. The club does not make any profit and all income is reinvested into the club. Expect to pay around £90-100 for a typical coastal boat charter day and £30-45 for a typical shore site diving day. These prices include kit hire, fuel and air fills, so are approximate.Is UK diving worth it?
Although diving in the UK is undeniably colder and more challenging than in the tropics, it's well worthwhile! With our strong naval history, the country is now the home of many amazing wrecks. For those more interested in the life beneath the waves, our seas host a wide array of animals, from tiny nudibranchs, to the seals of the Farnes Islands and the Isles of Scilly, up to the massive basking sharks that can be found off Cornwall. If that hasn't tempted you check out what BSAC have to say and see some amazing photos!What if I haven't got any equipment?
The club maintains an extensive supply of high-quality scuba equipment which is available for use on all dives. This includes a large of drysuits, regulators, BCD's, cylinders (including ponies and O2 Clean Nitrox cylinders), computers, weights and more. The cost of equipment hire is capped at £15 per day for full kit hire.It is possible to dive entirely using club kit. We do however recommend that all of our members invest in basic gear, including a mask, fins, boots, gloves and a hood for maximum enjoyment. We are all happy to provide suggestions on particular pieces of kit, as well as arranging trips to local dive shops.More questions? Contact us!
THANK YOU
A member of the committee will be in touch with you ASAP. We aim to respond to all enquiries within 48 hours.
TERMS OF USE
Last updated: April 01, 2020Please read these terms and conditions carefully before using Our Service.Interpretation and Definitions
Interpretation
The words of which the initial letter is capitalised have meanings defined under the following conditions.The following definitions shall have the same meaning regardless of whether they appear in singular or in plural.Definitions
For the purposes of these Terms and Conditions:Affiliate means an entity that controls, is controlled by or is under common control with a party, where "control" means ownership of 50% or more of the shares, equity interest or other securities entitled to vote for election of directors or other managing authority.
Organisation (referred to as either "the Organisation", "We", "Us" or "Our" in this Agreement) refers to Southampton University Sub-Aqua Club, Building 42, University Road, Southampton, SO17 1BJ.
Country refers to: United Kingdom
Service refers to the Website.
Terms and Conditions (also referred as "Terms") mean these Terms and Conditions that form the entire agreement between You and the Organisation regarding the use of the Service. This Terms and Conditions agreement as been created with the help of Terms and Conditions Generator.
Third-party Social Media Service means any services or content (including data, information, products or services) provided by a third-party that may be displayed, included or made available by the Service.
Website refers to Southampton University Sub-Aqua Club, accessible from www.susac.org.uk
You means the individual accessing or using the Service, or the Organisation, or other legal entity on behalf of which such individual is accessing or using the Service, as applicable.
Acknowledgement
These are the Terms and Conditions governing the use of this Service and the agreement that operates between You and the Organisation. These Terms and Conditions set out the rights and obligations of all users regarding the use of the Service.Your access to and use of the Service is conditioned on Your acceptance of and compliance with these Terms and Conditions. These Terms and Conditions apply to all visitors, users and others who access or use the Service.By accessing or using the Service You agree to be bound by these Terms and Conditions. If You disagree with any part of these Terms and Conditions then You may not access the Service.Your access to and use of the Service is also conditioned on Your acceptance of and compliance with the Privacy Policy of the Organisation. Our Privacy Policy describes Our policies and procedures on the collection, use and disclosure of Your personal information when You use the Application or the Website and tells You about Your privacy rights and how the law protects You. Please read Our Privacy Policy carefully before using Our Service.Links to Other Websites
Our Service may contain links to third-party web sites or services that are not owned or controlled by the Organisation.The Organisation has no control over, and assumes no responsibility for, the content, privacy policies, or practices of any third-party web sites or services. You further acknowledge and agree that the Organisation shall not be responsible or liable, directly or indirectly, for any damage or loss caused or alleged to be caused by or in connection with the use of or reliance on any such content, goods or services available on or through any such web sites or services.We strongly advise You to read the terms and conditions and privacy policies of any third-party web sites or services that You visit.Termination
We may terminate or suspend Your access immediately, without prior notice or liability, for any reason whatsoever, including without limitation if You breach these Terms and Conditions.Upon termination, Your right to use the Service will cease immediately.Limitation of Liability
Notwithstanding any damages that You might incur, the entire liability of the Organisation and any of its suppliers under any provision of this Terms and Your exclusive remedy for all of the foregoing shall be limited to the amount actually paid by You through the Service.To the maximum extent permitted by applicable law, in no event shall the Organisation or its suppliers be liable for any special, incidental, indirect, or consequential damages whatsoever (including, but not limited to, damages for loss of profits, loss of data or other information, for business interruption, for personal injury, loss of privacy arising out of or in any way related to the use of or inability to use the Service, third-party software and/or third-party hardware used with the Service, or otherwise in connection with any provision of this Terms), even if the Organisation or any supplier has been advised of the possibility of such damages and even if the remedy fails of its essential purpose.Some states do not allow the exclusion of implied warranties or limitation of liability for incidental or consequential damages, which means that some of the above limitations may not apply. In these states, each party's liability will be limited to the greatest extent permitted by law."AS IS" and "AS AVAILABLE" Disclaimer
The Service is provided to You "AS IS" and "AS AVAILABLE" and with all faults and defects without warranty of any kind. To the maximum extent permitted under applicable law, the Organisation, on its own behalf and on behalf of its Affiliates and its and their respective licensors and service providers, expressly disclaims all warranties, whether express, implied, statutory or otherwise, with respect to the Service, including all implied warranties of merchantability, fitness for a particular purpose, title and non-infringement, and warranties that may arise out of course of dealing, course of performance, usage or trade practice. Without limitation to the foregoing, the Organisation provides no warranty or undertaking, and makes no representation of any kind that the Service will meet Your requirements, achieve any intended results, be compatible or work with any other software, applications, systems or services, operate without interruption, meet any performance or reliability standards or be error free or that any errors or defects can or will be corrected.Without limiting the foregoing, neither the Organisation nor any of the Organisation's provider makes any representation or warranty of any kind, express or implied: (i) as to the operation or availability of the Service, or the information, content, and materials or products included thereon; (ii) that the Service will be uninterrupted or error-free; (iii) as to the accuracy, reliability, or currency of any information or content provided through the Service; or (iv) that the Service, its servers, the content, or e-mails sent from or on behalf of the Organisation are free of viruses, scripts, trojan horses, worms, malware, timebombs or other harmful components.Some jurisdictions do not allow the exclusion of certain types of warranties or limitations on applicable statutory rights of a consumer, so some or all the above exclusions and limitations may not apply to You. But in such a case the exclusions and limitations set forth in this section shall be applied to the greatest extent enforceable under applicable law.Governing Law
The laws of the Country, excluding its conflicts of law rules, shall govern this Terms and Your use of the Service. Your use of the Application may also be subject to other local, state, national, or international laws.Disputes Resolution
If You have any concern or dispute about the Service, You agree to first try to resolve the dispute informally by contacting the Organisation.For European Union (EU) Users
If You are a European Union consumer, you will benefit from any mandatory provisions of the law of the country in which you are resident in.Severability and Waiver
Severability
If any provision of these Terms is held to be unenforceable or invalid, such provision will be changed and interpreted to accomplish the objectives of such provision to the greatest extent possible under applicable law and the remaining provisions will continue in full force and effect.Waiver
Except as provided herein, the failure to exercise a right or to require performance of an obligation under this Terms shall not effect a party's ability to exercise such right or require such performance at any time thereafter nor shall be the waiver of a breach constitute a waiver of any subsequent breach.Translation Interpretation
These Terms and Conditions may have been translated if We have made them available to You on our Service.You agree that the original English text shall prevail in the case of a dispute.Changes to These Terms and Conditions
We reserve the right, at Our sole discretion, to modify or replace these Terms at any time. If a revision is material, We will make reasonable efforts to provide at least 30 days' notice prior to any new terms taking effect. What constitutes a material change will be determined at Our sole discretion.By continuing to access or use Our Service after those revisions become effective, You agree to be bound by the revised terms. If You do not agree to the new terms, in whole or in part, please stop using the website and the Service.Contact Us
If you have any questions about these Terms and Conditions, You can contact us:By email: webadmin@susac.org.uk